Flowers for You that Last Forever
by Ray Tapajna
(Cleveland, Ohio , USA)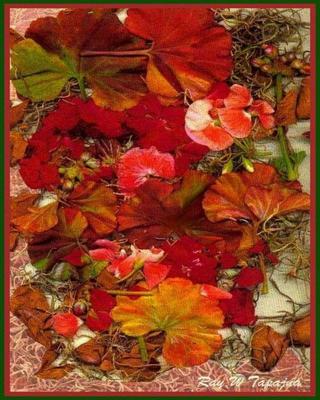 Flowers for You that Last Forever
Flowers for You that Last Forever is something special. I combines flowers and autumn leaves in an inspirational way.


It makes a wonderful gift for the one you love, your family, a friend or someone in a nursing home or hospital. It is something that your loved ones will cherish for a lifetime.
It uplifts those low in spirit and has a healing effect. It is available even a metal art ready for hanging without a frame. It is also available on canvas, as an acrylic, framed picture and greeting cards. You can inscribe your own message in the cards. Stay awhile and view our Flowers for You and let your friendly imagination take you to place of delight.
View more Flowers for You, Healing in Blue Living Waters ( Was selected as Tumblr Summer Art of the Week in August.) and more at our Living Art Gallery at http://ray-tapajna.artistwebsites.com
* We can also put Flowers for You on a U.S. Postage Stamp as a collectible that grows in value over the years. Contact us at newsworld (at) fastmail.net