How to Sketch, Create an Oil Painting and more with free Practical Art Lessons.
The sketch is the foundation of every oil painting, acrylic painting, greeting card design and illustration I have produced in my career. This site is for aspiring or practicing artists who want to gain the skills to improve, get to the highest level they can and ultimately sell their own artwork.
The main aim here is to use sketching to solve problems we face within our art.
Click on any of the drawing tutorials and see how I get ideas down on paper to use in more developed artwork, greeting cards and ebooks. I'll even show you how drawing cartoons can actually help develop your skills in realistic drawing and painting.
Choose drawing animals and explore my growing list of topics in this popular creative area.
Click on oil painting techniques and you'll find ten ways to use oil paint.
Explore the different lessons and demonstrations by using the Nav Bar on the left
Below are five examples of my work in different areas showing first sketches and finished artwork.
The original sketch for a Greeting Card.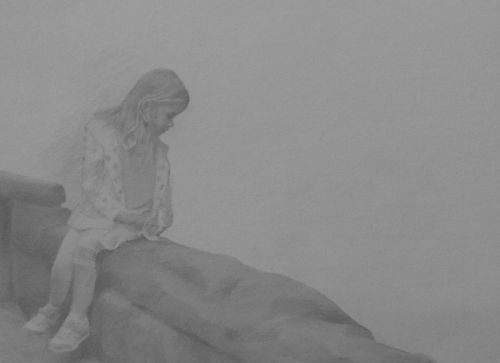 Preparatory drawing.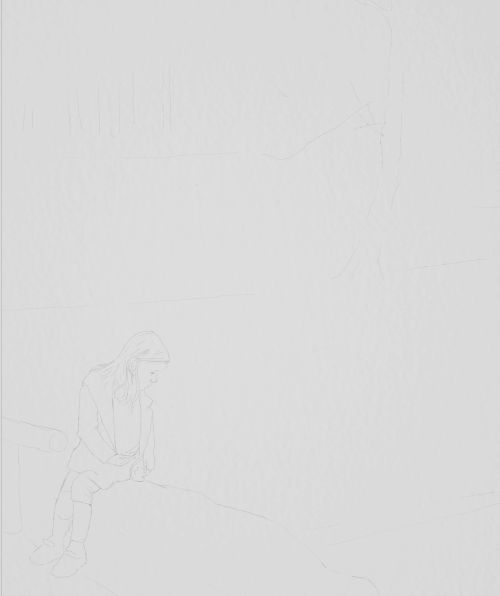 Finished Design.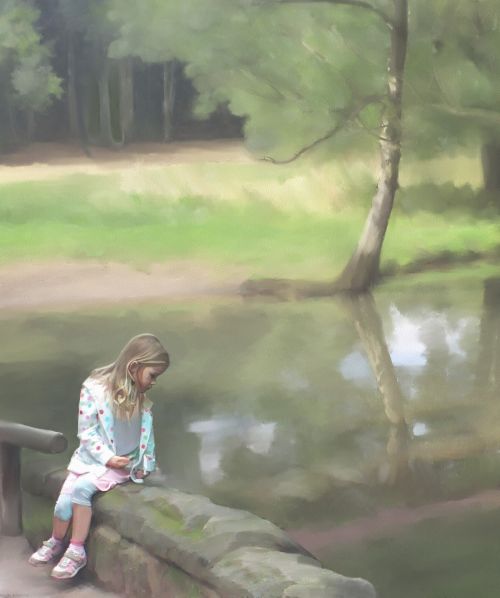 Browse other gifts from Zazzle.

Three sketches for an oil painting.
After applying some of the techniques available to you on the site I end up with the painting below.
Simple Landscape Sketch.
Mixed media artwork.
Sketch for a comic sample page.
Section of the finished sample page.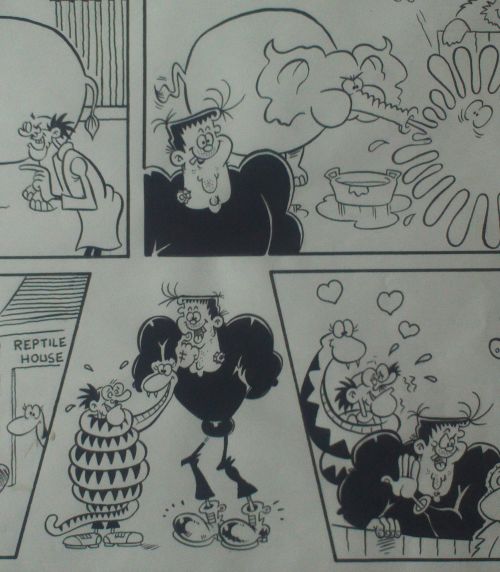 Superhero cartoon sketch for an advertising illustration.
Preparatory drawing.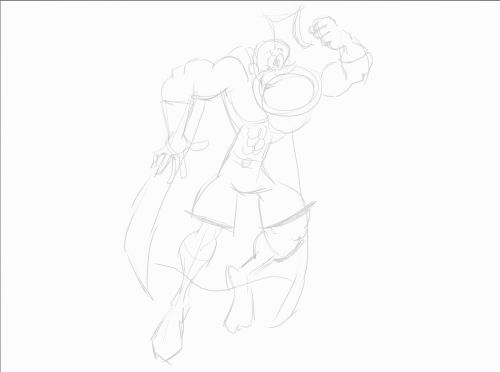 The Character in Colour.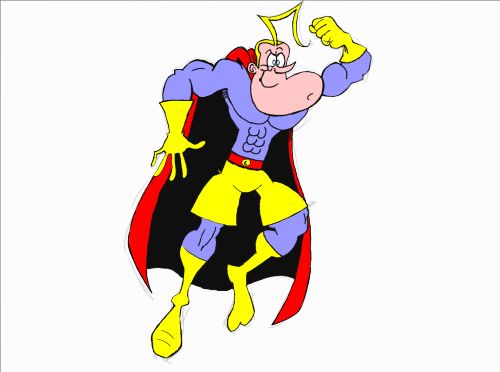 Unfinished cartoon strip panel.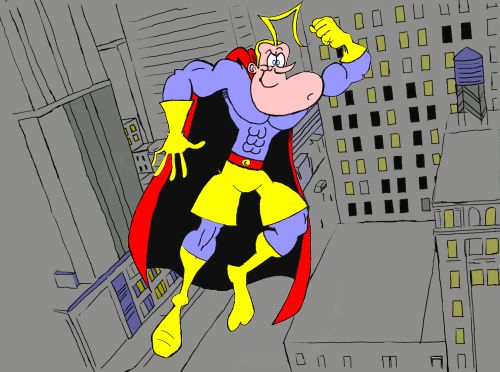 I hope you enjoy the site and if you have any questions, suggestions, compliments or complaints please use the contact form you will find on the Navbar.
Get Artside my free newsletter by filling in the form below. As a thank-you I'll give you a copy of my e-book which describes my oil painting process. Instructions on how to download the ebook will be sent to you when you confirm your subscription.
Quality Art Links Web Directory
1000ArtSites.com is a high quality links web directory for artists and art related resources with free submissions.
Interested in crafts?
Visit The Craft Directory. The finest craft resource I have ever seen.
Drawing Animals in Pencil is the E-book that shows how you can be the artist you want to be.
How does the artist sell art online? There are various methods and perhaps ways to exploit your art you haven't explored yet.
Artside is the title of my free newsletter - e-zine. Subscribers receive a free 40 page ebook
The from-sketch-to-oil-painting.com blog keeps you up to date with all additions and changes to this website. Subscibe here.
A selection of free printable greeting cards in PDF. They will print on A4 card or paper paper enabling you to create your own greeting card.
Upload your paintings, drawings and sketches for others to see, enjoy or to advertise your work.
Link to from-sketch-to-oil-painting.com
This gallery of pencil sketches is randomly selected. The drawings cover different subject matter, such as ...
Drawing Animals Made Easy With Free Online Drawing Lessons.
Drawing People taught by a practicing Artist. Learn to draw men, women and children with step by step drawing
This page contains free drawing lessons. We learn how to draw best through imitation and practice. These step by step drawing tutorials are a great place to start or develop your existing skills.
Landscape Drawing can either be preparatory in nature or an end in itself.
Drawing Cartoons is popular and fun. It fires creativity in adults and children. On this page you will find links to various drawing cartoon subjects and cool cartoon drawings.
Fantasy sketches drawings and paintings have always fascinated me. As a schoolboy and student I loved reading comics and writing and drawing my own. From this I discovered artists like Boris Vallejo a
Unbiased guide on Drawing Supplies whatever your budget.
Free Online tutorials in Oil Painting Techniques from a practicing Artist. Beginners, intermediates and advanced painters welcome
Oil Painting Lessons using various oil painting techniques. From
Painting Flames Tutorial. Learn to paint flames in this step by step online lesson.
Portraiture Painting and Drawing Lessons taught by a practicing artist.
Horse Painting Lessons taught step by step by a practicng artist.
Landscape Painting Free Online Lessons In Oils, Acrylic, Watercolour and More.
Painting Flowers with Free Online Tutorials. Learn how to create flower paintings for pleasure or profit.
Painting with Acrylics overview of materials with links to tutorials.
No nonsense guide to Oil Painting Supplies from a practicing artist. Practical tips on canvas, brushes, paint and more.
This page is the gateway to biographies on English artists I admire. You may find a few other nationalities in here as this section of the site develops. I will probably include artists like Holbein w
Contact Us Form for www.from-sketch-to-oil-painting.com
Disclaimer for from-sketch-to-oil-painting.com
About Me page for the founder of from sketch to oil painting.com
Affiliate Disclosure for from-sketch-to-oil-painting.com
Would you like to earn money selling my ebook? Joining my ebook affiliate program is quick, easy and a way for you to make money online. You can make a huge 50% commission on every sale you make.
This castle drawing was completed with a 2B pencil on murano textured paper. Follow it to learn how to draw a castle.
You can buy contemporary art online on this page. Affordable art is important to artists and art buyers. It is a win win for both parties. There is nothing like owning original art.
Would you like to share your knowledge about sketch? Great, find out how you can submit your story or tip here.