Lion Sketches Lesson
This is the second lion sketches page where I draw an adult male.
This lion is a resident of the Yorkshire Wildlife Park a fairly new and exciting project where I have already spent many hours completing sketches of animals.
His name is Adel and he was rescued from a miserable life in a Romanian zoo along with 12 others, after an appeal raised £150,000 to bring them to the UK. Adel lived in cramped conditions in a ghastly cage a few square metres in size. He had never actually trod on grass before being rescued. Now he has space, the right food and the best medical care available.
He is a wonderful animal and I look forward to many years of visiting him and his family.
1. I start with eye, nose and mouth lines. I often start drawings of cats this way rather than with the head especially with big cats. I sketch the limits of his mane and indicate where his face will be visible from underneath all that hair. 2. A curve for his body.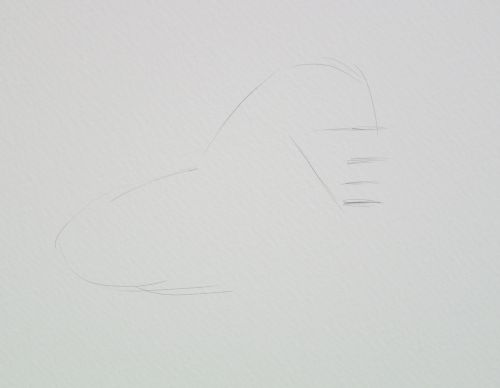 3. I sketch his legs. I've emphasized the bulk of his forelegs which are truly massive.
4. I draw the facial features. The lines are very helpful here.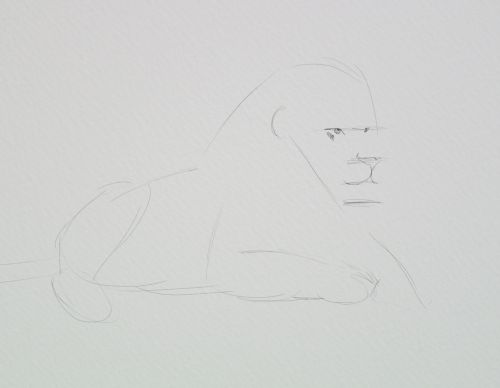 5. A little more detail on the face.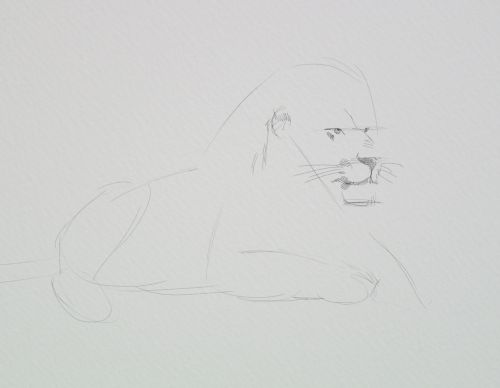 6. I define the foreleg a little more including the paw but I don't want to do too much. The lion sketch is meant to look spontaneous although in truth I spent a good deal of time observing him.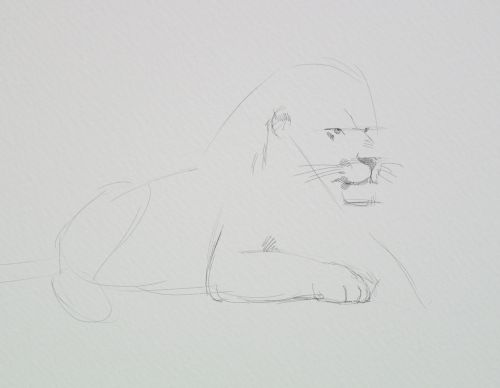 7. I use line to add the appearance of tone.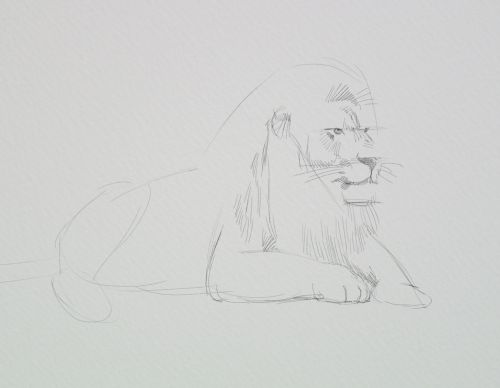 8. I draw in the back leg and stomach keeping to the same loose style.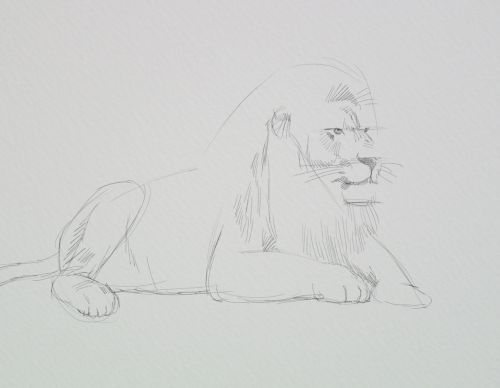 9. I add to the mane.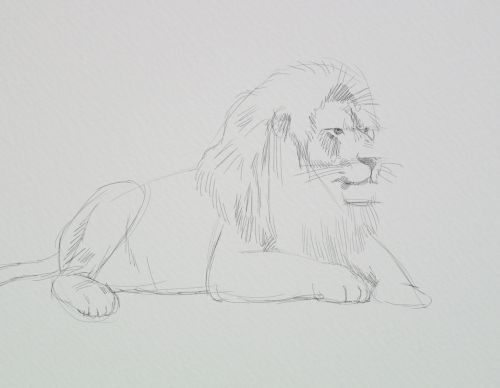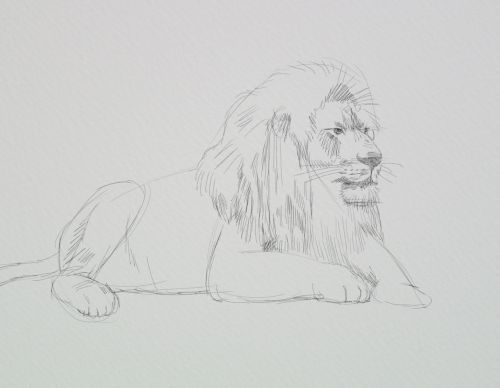 10. I add more line to the lion as a whole. Note the shaded area at the back of the leg. The stomach and leg also needed some extra weight. I defined the snout. Then pretty much all I had to do was add more lines to the mane particularly at the top.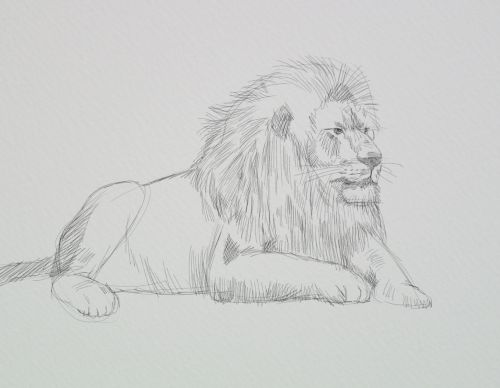 If you like lion sketches why not add yours to the site for others to see and enjoy. In fact you can add any kind of animal drawing

in any medium.
If you haven't seen it already visit my other lion drawings tutorial

Return to drawing animals from lion sketches.

Home