Vampire Drawings.
The vampire drawings below will show you how to draw a vampire. I did these horror drawings mainly for this site but because I enjoyed doing them I did a colour version which I have put at the bottom of the page for you. Draw your vampire sketches in any medium but I'm using a 2B pencil.I decided to put the creature in a graveyard. A cliche I know, but one I like.
1. I start by breaking the body down into ovals and tubes. I'm trying to get the proportions correct. It is in a crouched position with one hand curled around the gravestone and the other spread on the ground. I get the spread hand by using lines for the fingers. These are a little more elongated than I would use for a human hand. I divide the head so I have a guide for the eyes and other features.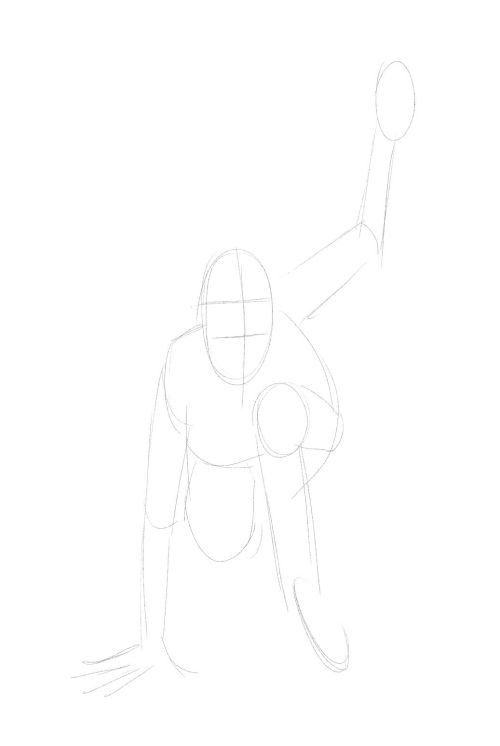 2. Here I sketch in the grave markers. Very simple shapes.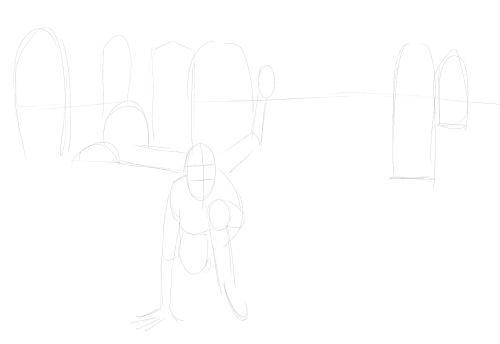 3. The foreground headstones.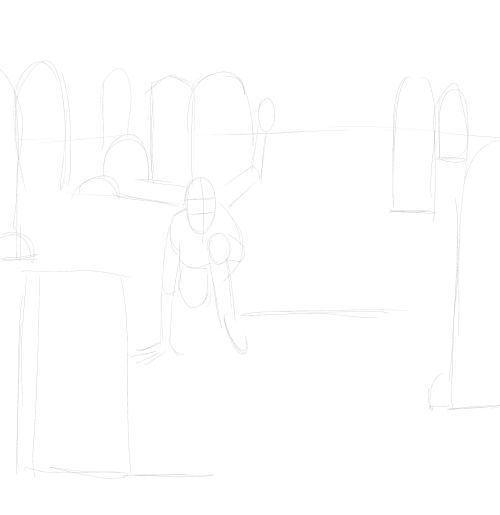 4. I sketch the vampire's face.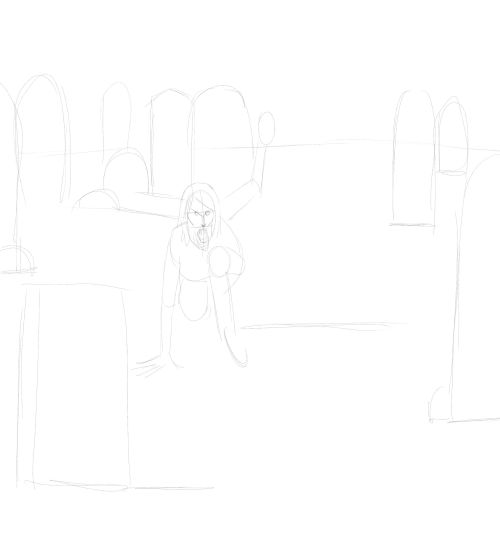 5. A close up. See I have sketched the hair, eyes nose and mouth which extends further than a human mouth. I have sketched fangs. The eyes are simply circles with a suggestion of eyebrows.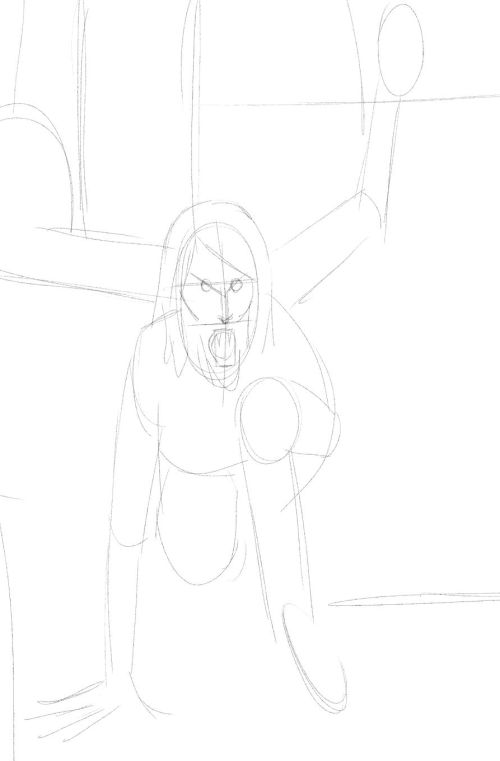 6. I sketch the clothing, hinting at folds in the cloth. Once happy with that I sketch the arm.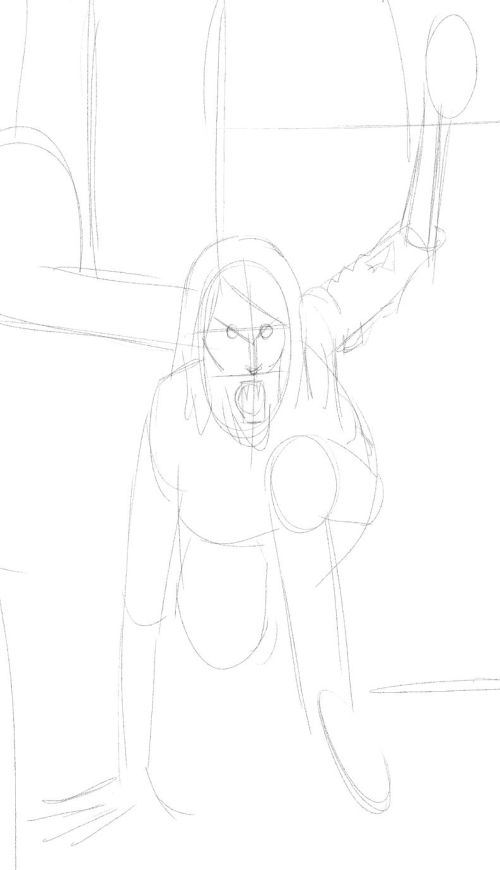 7. I do the same for the other arm, sketching the clothing lightly. I make it look ragged. I draw the arm and upper hand.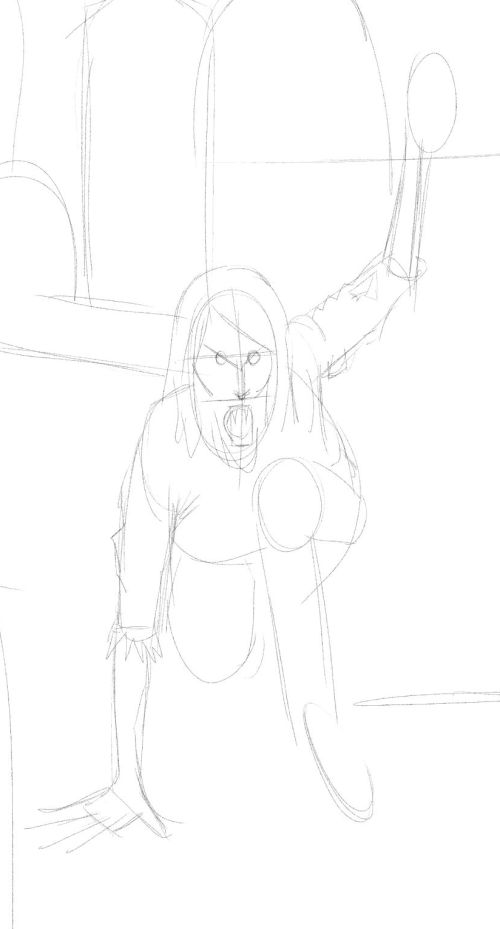 8. Same idea on the legs.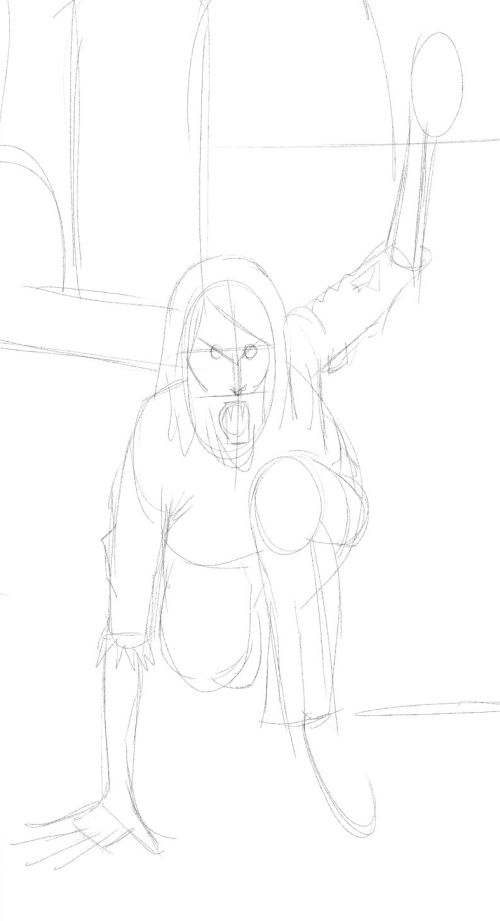 9. I draw the hand and foot. They are long and the fingers spindly.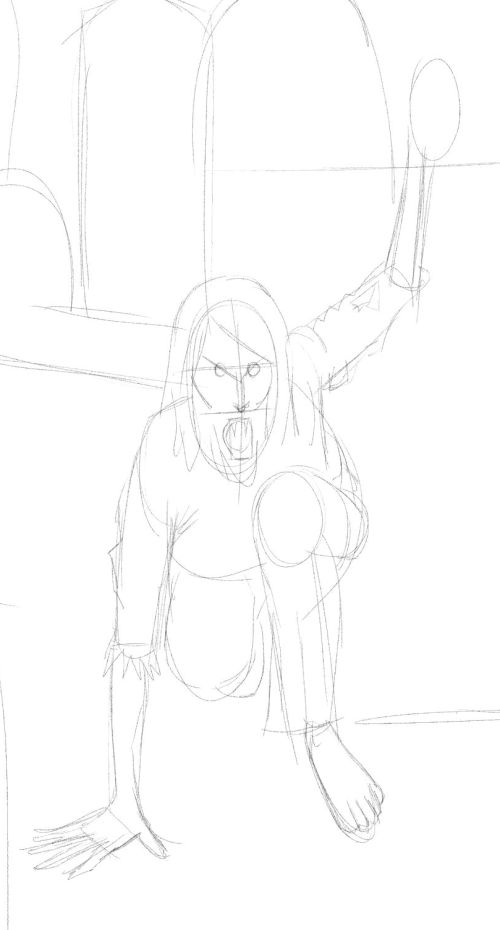 10. The other hand is claw like. Note I only draw three fingers because of the angle.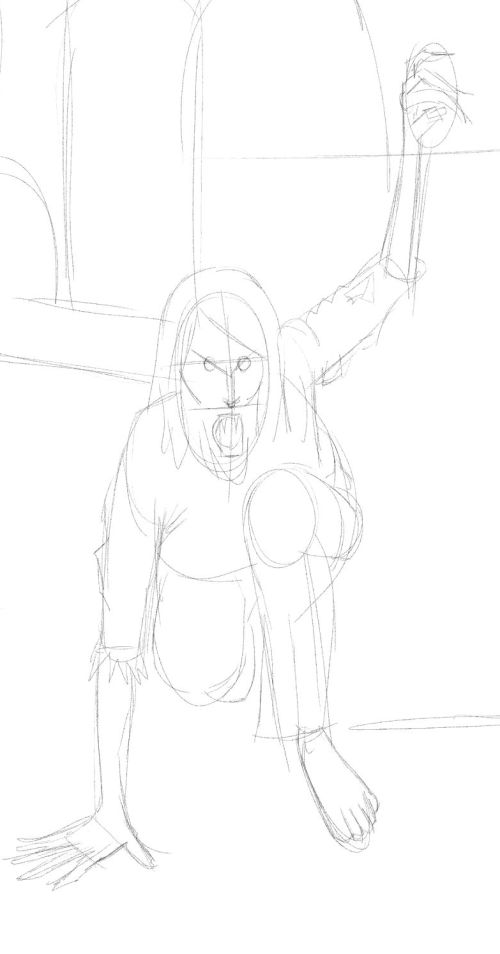 11. I draw the head stone my vampire is next to.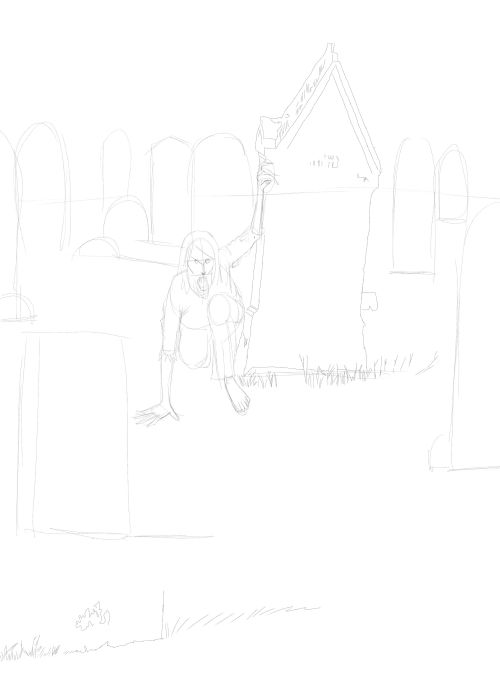 12. A close up of the stone.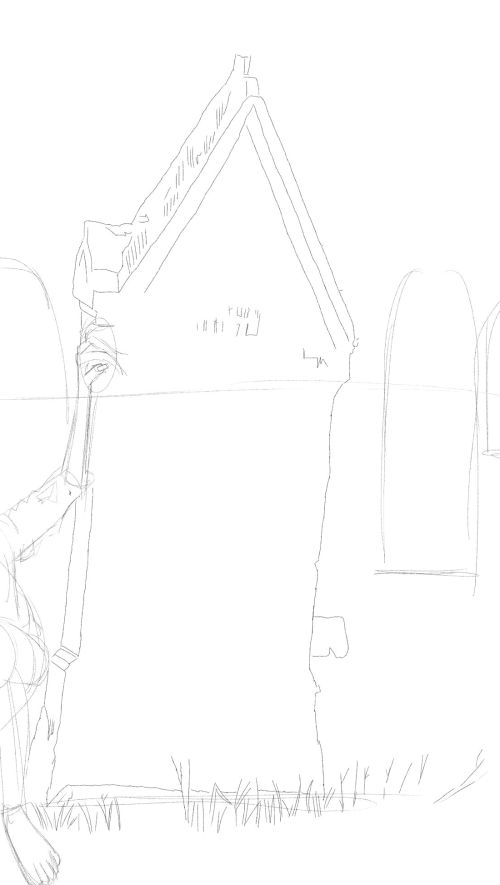 13. I draw the background stones. All still very simple.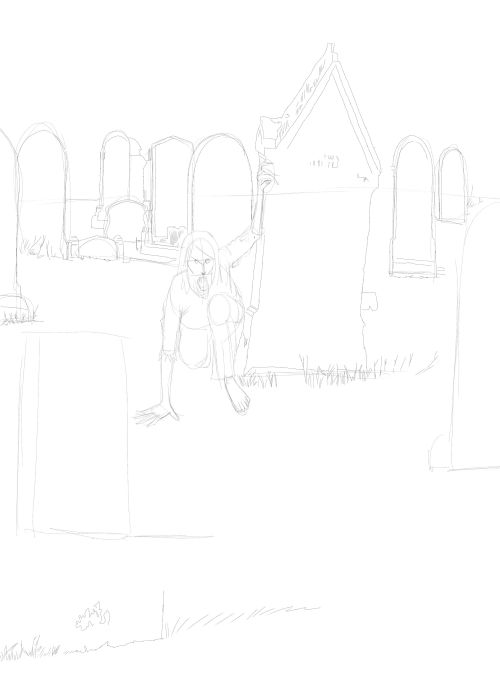 14. Now I trace the drawing refining the lines. This is a close up of the vampire.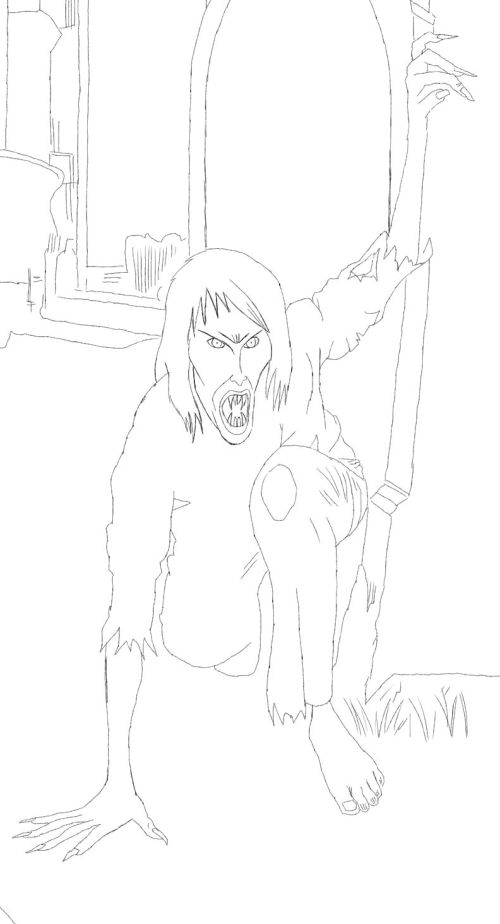 15. The finished drawing.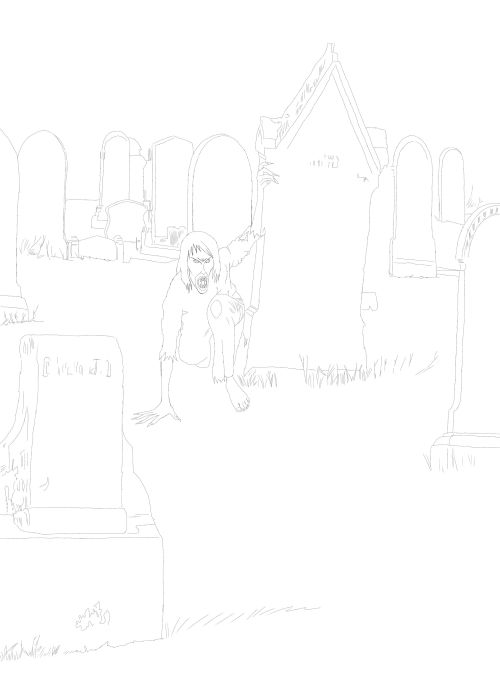 I went onto do a colour version reproduced below.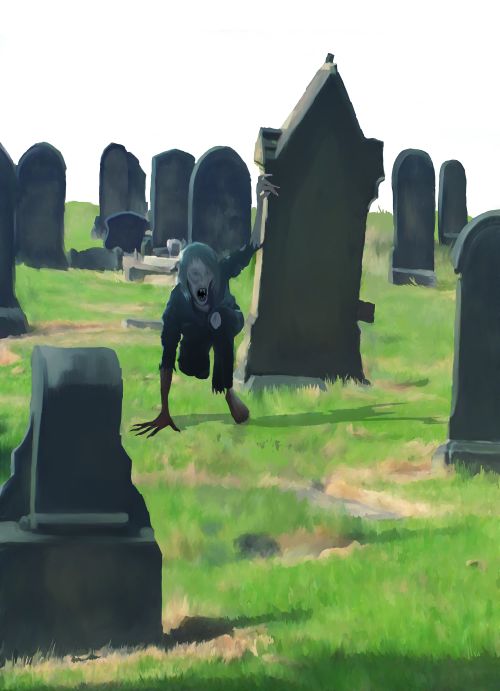 Go to Fantasy Sketches from vampire drawings.

Home.